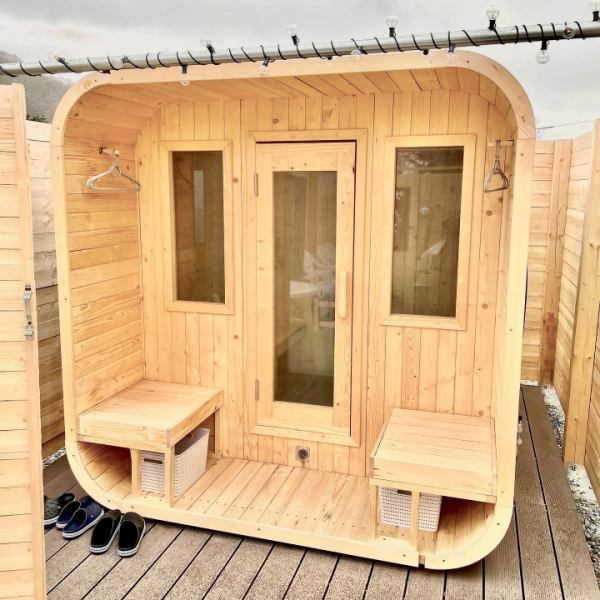 Self-leil

Sprinkle water on the heated stone to adjust the temperature.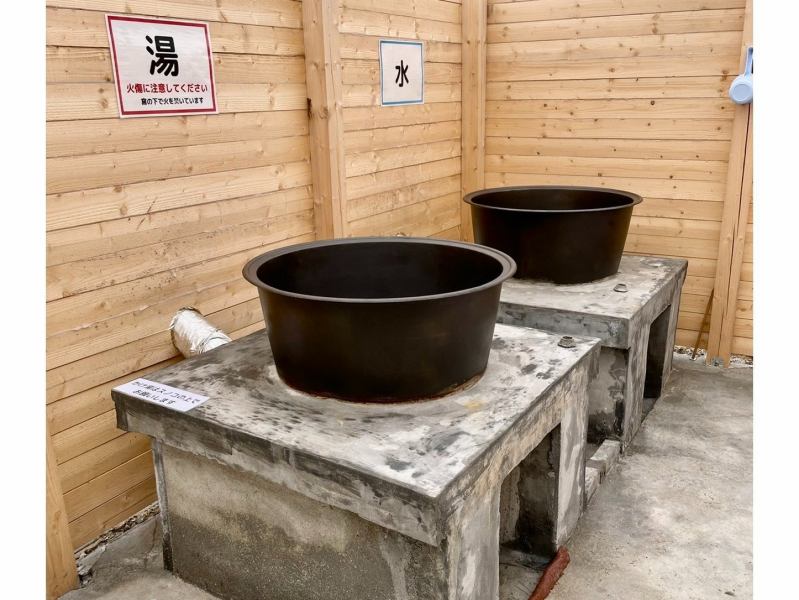 You can wear it in a swimsuit or T-shirt.
Surrounded by a wooden wall, it cannot be seen from the surroundings.

It is dimly lit up at night.
Sauna & Goemon bath usage fee
1200 yen for 1 hour per group
Sauna and Goemon bath are optional.
Reservations are accepted by phone, email and Official line.
If there is space, you can make a reservation on the day.

We will clean and change the water every time the customer changes.

Usage time
From 16:00 to 17:00
From 18:00 to 19:00
From 20:00 to 21:00
          
Priority will be given to customers who have made a reservation.